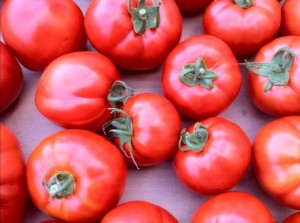 We now have tomatoes, long-english cucumbers and beans available fresh from the farm.
Please call 250.629.6934 or email hopebayfarm@shaw.ca to place an order.
This Saturday morning – the day of our Fall Fair – we will be hosting an Open (Green)house across the street from the Community Hall. Come see what we've been up to for the past 5 months!
We will also have fresh produce – including garlic! – for sale.